Vinyylisoittimen ei tarvitse olla tylsän tumma neliskanttinen laatikko osasineen. Se voi olla myös persoonallisempi ja piristävämpi kokonaisuus – ja muistuttaa samalla vaikkapa The Beatlesista!
Itävaltalainen Pro-Ject ei juuri esittelyjä kaipaa. Kyseessä on yritys, joka on uskonut vinyyliin niinäkin aikoina, kun likimain kaikki muut hylkäsivät formaatin ja lopettivat levysoitinvalmistuksen. Pro-Ject sen sijaan on valmistanut Euroopassa vinyylisoittimia 1990-luvun alusta saakka, ja sillä tiellä yritys on edelleen – joskin tuotesortimentti on laajentunut pelkistä vinyylisoittimista kattamaan oikeastaan koko äänentoistoketjun vahvistimista kaiuttimien kautta erilaisiin toistolaitteisiin.
Pro-Jectin kattavassa vinyylisoitinvalikoimassa erottuu eräs kategoria, nimittäin Artist Collection. Sarjan soittimilla valmistaja juhlistaa artistien ja yhtyeiden, eritoten The Beatlesin, aikaansaannoksia. Siinä missä osa soittimista on muotoilultaan hiukan konservatiivisempia, osa puolestaan poikkeaa perinteisestä melko radikaalistikin, esimerkkinä The Beatlesin Yellow Submarine -levysoitin.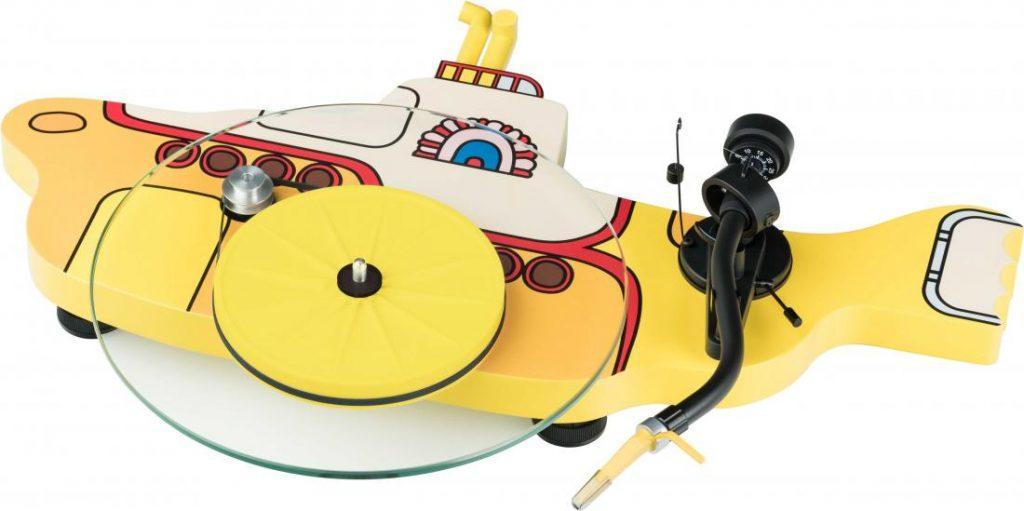 Toinen, hiukan perinteisempi Artist Collection -mallistoon kuuluva The Beatles -soitin on viimevuotisen The Singles Collectionin julkaisun kunniaksi julkaistu vinyylisoitin, joka perustuu Pro-Jectin palkittuun Debut III -malliin. Uniikkia on soittimen kantta koristava kollaasi The Beatlesin singlejulkaisujen kansista.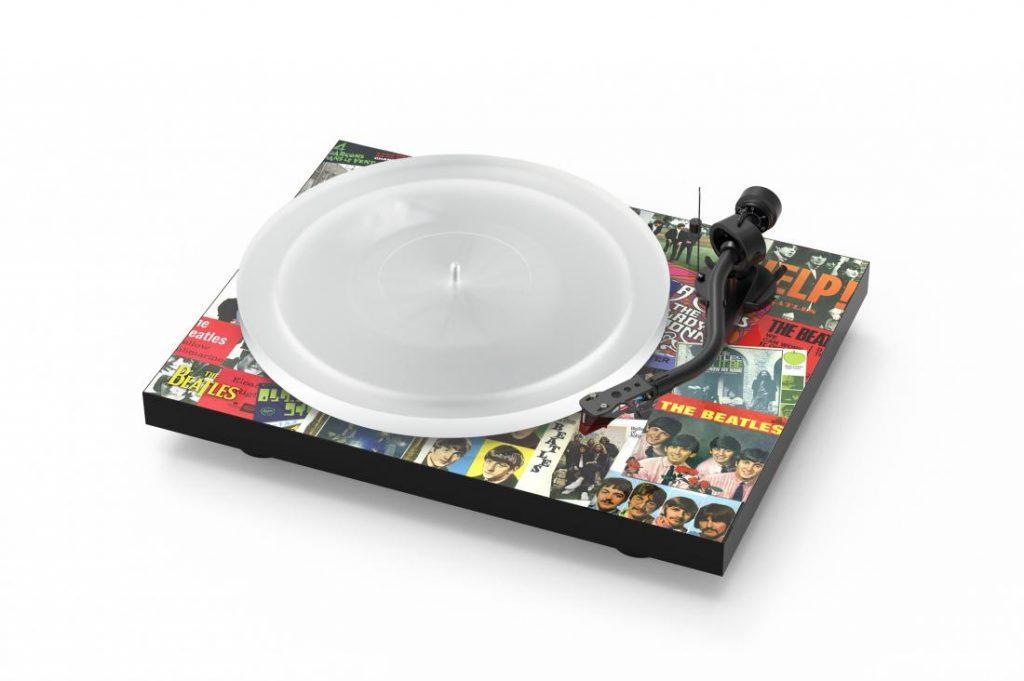 Pro-Ject The Yellow Submarine -vinyylisoitin maksaa 469 euroa ja Pro-Ject The Singles Collection 729 euroa.​
Pro-Jectin Artist Collection -vinyylisoittimet myy AH-Hifisystems oy.